CONTACT US

Ursula Cafaro
Phone: 416-565-0429
Email: ursula@corestudiocss.ca

Address:
14A Advance Rd
Toronto, ON M8Z 2T4
C.O.R.E® Instructors
join our network on facebook.
(For C.O.R.E® Cycling graduates in good standing only)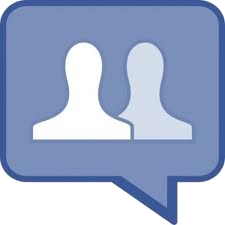 Newsletter Signup
Newsletter Archives
INSTRUCTORS IN GOOD STANDING
Delivering a high-quality experience is critical to the safety of participants and integrity of the facility in which C.O.R.E Cycling certified instructors teach. Below is a list of our current instructors in good standing. Individuals whose names are not on the list are NOT certified with C.O.R.E Cycling. This list is updated monthly.
A
Adams Benjamin
Almond Jack
Antle-Dugas Natalie
Ayles Tammy
B
Beck Lisa
Bishop Michelle
Bolduc Jolyane
Boyd Janelle
Brennan Jessica
Britney Marc
Brown Jennifer
Brown Michael
Buchberger Tina
C
Cafaro Ursula
Cakmak Timurlane
Cakmak Trudi
Campbell Sherri
Cardinal Ferran
Cascella Mark
Ceko Kayla
Chartrand Eric
Chaudhari Usha
Chiasson Destiny
Cichan Michael
Clement Derek
Cochrane Katheryn
Colter Natasha
Conway Chelsea
Cook David
Cooper James
Coveney Amy
Craigen Emily
Cress Alina
Crosby Shawn
D
Davis Jacqueline
Delaney Meg
De Lucia Susie
Demers Mindy
DeVriese Terri
Dietl Nicole
Doyle Tina
D'Amboise Josée
D'Souza Rob
Dreifelds Suzanna
Drukarsh Michael
Dube Nadeau Alexandra
Dubyk Paula
Dvernychuck Alanah
Dymond Mike
E/F
Ethier Jen
Faraone Jennifer
Fediuc Andra
Filice David
Flemming Lisa
Formusa Victoria
G
Gaspar Mike
Giacalone Mare
Girard Jessica
Golan Elissa
Graham Powell Rayna
Grant Natasha
Green Melissa
Guertin Michelle
Guevin Carolane
H/I/J
Hirsch Gilad
Hovey Nicole
Hughes Emily
Hummel Mark
Hyndman Corrina
Jarvie Ian
Juszczak Christine
K
Kelly-Kola Sharon
Kissick Joanna
L
Lachance Melanie
Lam Kayla
Lamontagne Sabrina
Lamoureaux Ginger
Lennox Doug
Lee Amanda
Lem Jeff
Levy Beth
Libbey Heather
Loney Liz
M
MacDonald Wayne
Mah Yoshimi ** Honorary Instructor
Marchand Melanie
Marcolla Josephine
Marotta Cari
Marr Line
McCormick Brian
McFadgen Yvette McInnis Erin
McIntosh Kim
McLeod Clancy
McMurtry Cailtin
Mier Paul
Milne Garda
Moir Aidnan
Mullen Aleesha
N
Natale Joe
Ng Dylan
O/P/Q/R
Ohlmann Jacquelin
O'Laney Marlene
O'Neill Daniel
Palermo Mirella
Paltsev Bonnie
Pasternak Karl
Perry Katharine
Petrie Tim
Petrunia John
Petrunia Raquel
Plante Eric
Reynolds Nikki
Robinson Larissa
Roy Nicole
S
Salley Derek
Shariff Farha
Sheffield Amanda
Simmons Gary
Smart Adam
Smith Debbie
Srigobind Sham
Stanvick Jaime
Sumbler Sheryl
Svarc Rebecca
T/U/V
Tews Nikki
Tohivsky Alex
Vachon Jean-Michel
Valdés Anna
Vanderveen Sharalee
VanVlack Erica
Vice Nathaniel
W/X/Y/Z
Walker Joel
Walker Mark
Walker Susan
Wallwork Tammy
Warmuth Norah
Waugh Brooke
Wilson Danielle
Wilson Christine
Woud Marlene
Zaberelos Pat